Green Iguana Hand Puppet Plush Stuffed Animal Reptile Toy by Folkmanis Puppets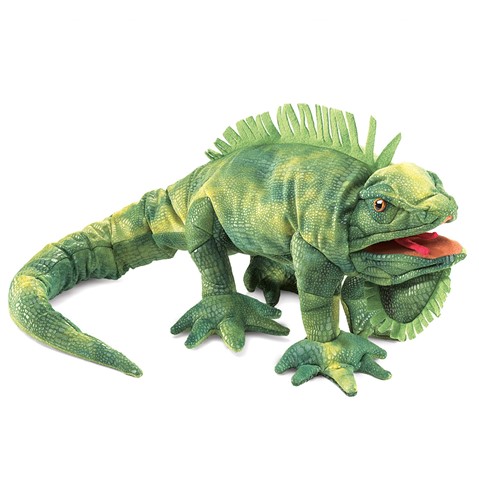 Green Iguana Hand Puppet Video:  https://www.youtube.com/watch?v=AHX21CtNMwQ
Brand new with tags by Folkmanis Puppets
Moveable mouth and tongue
Measures 32 inches long (65 centimeters) mouth through tail.
This beautiful green Iguana puppet makes a perfect pet for lizard lovers. Versatile and realistic, you can animate his forked tongue, jaws and front feet. His soft, scaly textured body is fun to touch.
Child minimum age recommendation:  3 years
Product review:  My son, 5, loves this puppet. He has wanted a "real" iguana, but that isn't going to happen. This puppet has been a happy compromise. The mouth and feet are very easy to move. The size of the puppet is just right. This is a very well made puppet that will be played with for years to come. I highly recommend it for anyone looking to get out of having the real thing!
---
We Also Recommend