Peregrine Falcon Puppet Plush Stuffed Toy Bird of Prey by Folkmanis Puppets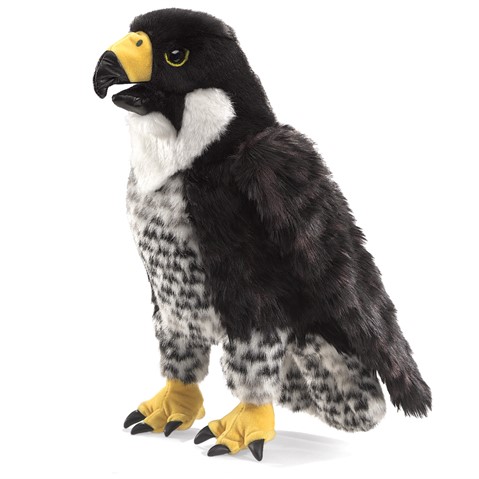 Regal Peregrine Falcon Hand Puppet
Beautiful detailing including gold-colored scales
Brand new with tags by Folkmanis Puppets
Swooping in for a perfect landing is this fierce Peregrine Falcon hand puppet. 
Signature markings of the species, extraordinary design and realistic movement in the head, mouth and wings give flight to your imagination.
Practice your falconry skills anywhere with this majestic bird.

Measures 16 inches tall  (32 centimeters tall)
Child minimum age recommendation:  3 years
Moveable mouth and wings.  This puppet also features wing pockets that enable extra wing movement.
---
We Also Recommend